Tim Macrow and S5000 rivals turn attention to ARG eSport Cup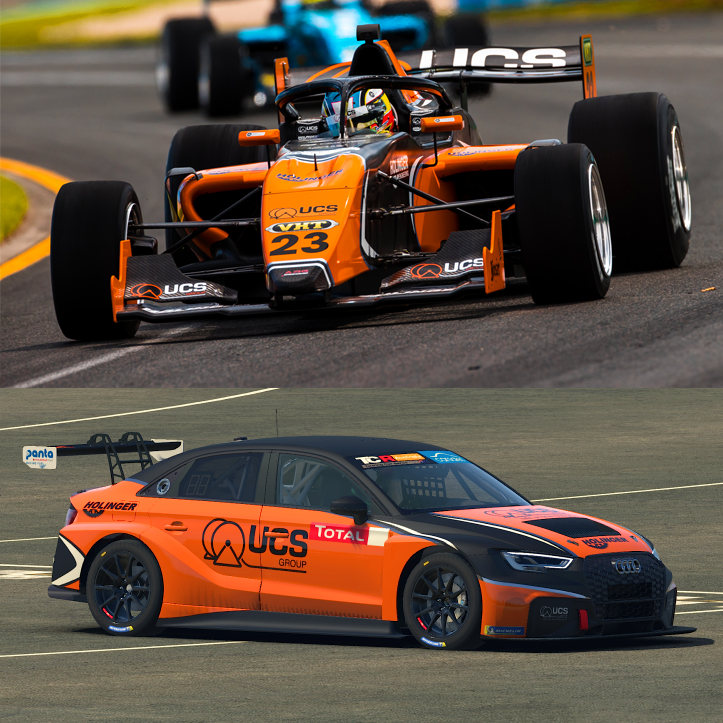 Tim Macrow and his S5000 rivals will turn their focus from big horsepower open wheelers to online touring cars for the opening round of the carsales ARG eSport Cup at Mount Panorama this Thursday night.
Due to the ongoing coronavirus pandemic, the racing world has been forced online, with real racers adjusting their skills in the virtual world.
Drivers from the Australian Racing Group's suite of categories, including S5000, TCR Australia, Touring Car Masters, Trans Am and V8 Touring Cars will compete in the unique series, broadcast live on Facebook and YouTube, starting this Thursday.
Macrow is one of six S5000 drivers to compete in the 10-week online racing series, including Barton Mawer, James Golding, Thomas Randle, Brayden Willmington and Ricky Capo.
The opening rounds will be held for the TCR Series touring cars (all in Audi RS 3s), however, there will be selected rounds where all competitors will drive virtual Formula 3 cars.
Each car will adorn their regular colours, with Macrow's S5000 example now covering the Audi.
The former Gold Star champion says that he is looking forward to the online ARG Cup.
"I haven't been on a simulator for a lot of years. To be a part of this, I've borrowed a simulator and all of the software, done some testing, so it will be interesting," he said.
"Against some of the guys who do it regularly, it will be tough, but fun will be the name of the game.
"It's more about getting racing again and keeping the categories alive while we can't race in real life."
The opening round of the carsales ARG eSport Cup will be held at the famous Mount Panorama circuit, starting this Thursday night at 8pm AEDT.
For more on the ARG eSport Cup, plus a range of other topics, tune into Episode 2 of Parked Up, a new podcast speaking to drivers and teams about how they are dealing with the coronavirus and more …