Aussie international to make carsales ARG eSport debut in Barcelona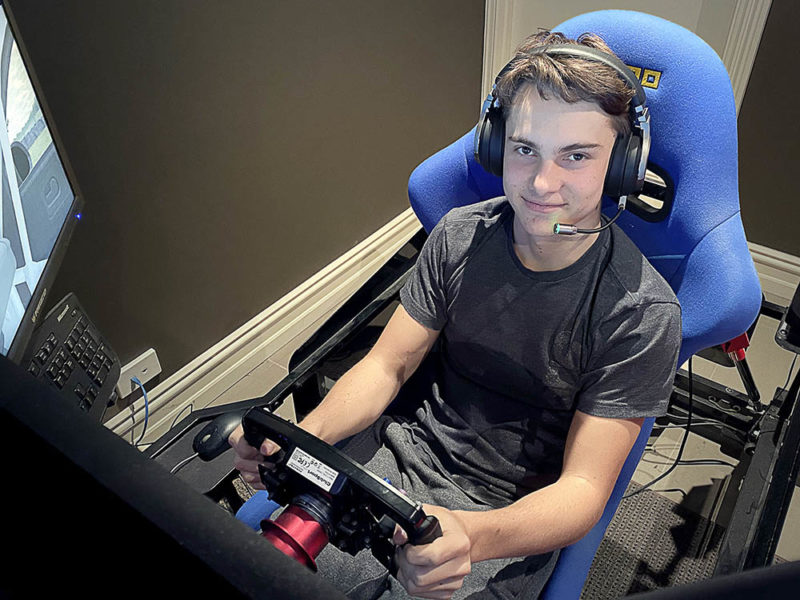 Oscar Piastri will take the virtual starters orders in Round 5 of the carsales ARG eSport Cup, to be held at Circuit de Catalunya this Thursday night.
The 19-year-old Melbourne star will be part of a huge 43 car grid at the famous Barcelona circuit, driving Formula 3 cars against drivers from the Australian Racing Group's stable of real life motorsport categories.
Piastri is regarded as one of the most promising Australian circuit racers on the global stage. After winning the Formula Renault Eurocup title last year, he recently secured a deal to be part of the Renault Sport Academy program. He will compete in the FIA Formula 3 Championship in 2020.
The drive for Piastri in the carsales ARG eSport Cup is a one-off and the first of a new 'Star' driver addition for each event.
V8 Touring car driver Harley Haber currently leads the title ahead of National Trans Am Series driver Nathan Herne and former British Touring car champion Ash Sutton.
Round 5 can be seen live and free on the TCR Australia Facebook and YouTube channels, as well as supporting outlets. The broadcast starts at at 8pm AEST.
QUOTES
Oscar Piastri
Renault Sport Academy F3 driver
"I'm really looking forward to some serious sim racing. I've been itching to get back into something competitive so I'm rapt to be taking part in the carsales ARG eSport Cup," said Piastri.
"I've been doing a little bit of racing online but nothing too serious as all the Euro F3 eSeries are on between 2:00 to 4:00 am and it's just too much to be up at those times every night.
"Barcelona is the major European test track, so it's a track I've done a lot of laps in racing and testing, so I'm pretty comfortable with it. There are some tricky bits and, in real life, the last sector is fairly hard on the tyres. You have to watch out for the sausage kerbs, so on iRacing I reckon there could be some real action in that last sector."
---
See below for highlights of Round 4 of the carsales ARG eSport Cup from Monza last Thursday
---
Listen to the latest episode of Parked Up, featuring former Australian rally champion Molly Taylor and TCR Australia driver Leanne Tander.